You read that right!
I'm giving the project a good try again! Here comes Project 365: 2013!!!
I did this project back in
2010
and I had a lot of fun with it, but there were some trouble days and lazy days and sucky days hahaha SO in 2013 I'm going to allow myself to include photos from my phone. This should help out a lot. Although, the quality will be lower, I will at least have a photo of that day and not some random photo taken at the end before midnight of something lame.
These are links to the 2010 set!
I love compiling things for inspiration with everything I do, so I've compiled these things to help me with project 365: 2013, hopefully they help you, too!!
Do you use Instagram!!??! I do and am in LOVE with it!
I have been following
fatmumslim
for a little while now and fell in love with her photo a day prompts she puts together. I do it as often as I can manage to keep up with! Here is the list for January 2013:
btw, follow me on Instagram @gladyanne!! What's yours?
I'm sure you heard of iheartfaces! LOVE them, they put up challenges and they really get your inspirational juices going!
If you heard of iheartfaces then you most likely have heard of Digital photography school! DPS is an amazing photography site for a great interactive community! I love the challenges they put up and you can access a world of knowledge within their articles and forums!
This one is new for me, but I fell in love with it! So inspiring and full of actual challenge lists for each month!
Here's January's
!! Also, you can subscribe to their daily prompt email!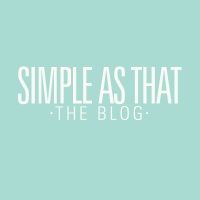 I've got to give a shout out to my own Pinterest board called "
Happy Snapper
" full of whatever inspiration, how-to's, and other compilation of photography knowledge I can find!
SO Hope this list was helpful and most importantly, INSPIRING!!! I sure am ready for an enjoyable year!! Tell me what you think and what you do or use for inspiration for photo projects!